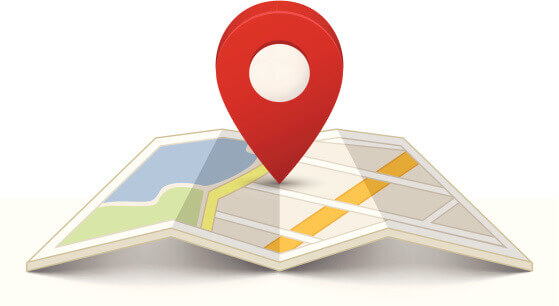 With online reviews becoming more and more popular, keeping your online local listings up to date and accurate is very important.  Especially with the major search engines as this will allow you to show up in the map section in search results.  
Many of the search engines and local listings sites have a similar process so here is a step by step process to get started and to start showing up in local search results.  Also, there may be some local listing sites that have a specific industry focus like Tripadvisor (for hotels and restaurants) or Avvo (for attorneys and lawyers).  
Claim and/or verify listings (be sure to claim and/or create a unique listing for every physical location that you have) – By claiming your listing you will now have the power to edit, update, post, and respond to reviews.  Not just anyone can claim any listing, there is a verification process involved to prove that you are in fact who you claim to be.  The verification process can typically be completed by requesting a PIN via postcard or a phone call to the phone number listed.



If your listing doesn't already exist then you would create it from scratch but you will still need to follow the verification steps.  Typically none of your edits or revisions will appear until the listing is verified.  Here is the help guide for

Google My Business to help you with all of these steps

.
Build out and optimize that page/listing – Add a profile picture, and cover photos, add a business description, add business hours, any information that you can customize you should.  This will help separate you from your competitors who don't bother to claim their listings or if they do they just leave the listing as is.

Make sure your business name, address, phone number, and website are all the same across all profiles (if you have multiple locations be sure to point the website to the proper landing page on your site).  You don't want to create any confusion so make sure all of these items are identical.  



For example if one listing has your business name as XYZ Company, Inc. and another as XYZ Company you should pick one and list it the same across all local listing profiles.  The same is true with your address, if it includes a building or suite number you'll want to have it appear identical across all.
Duplicate listing clean up – Once you've established your listings other similar listings may appear, this could be a result of many different reasons.  You'll want to have any duplicate listings merged or removed so you don't cause any confusion with customers and potential customers.  Especially if the duplicate listing is an old address or phone number.  



If you have moved and are still seeing an old listing online, contact the service provider for that particular phone line and ask to speak to their listing department and make sure they have the correct address on file, this will address the listing error at the source and prevent it from reverting back or appearing again.
Earning and managing reviews – To grow your presence on these platforms you can encourage your customers and clients to leave you a review once they've used your product and/or service.  This can help improve the online presence of these individual profiles and ultimately impact how your business appears online.  

You will want to be sure to monitor these profiles regularly; in the event that someone does post a review you'll want to know about it.  A positive review is a great place to show your appreciation, thank your customer for their business and share that review on your website and social media profiles.  A negative review can have a huge impact on your business so you will want to know about it and respond promptly and professionally to show your potential customers that they are your priority and that you handle any mistakes or mishaps that may happen.

Add a Google map to the contact page on your site – this is especially important if you have a retail location or a location in which your clients or customers will be coming to visit you.  Once your location is registered with Google all you need to do is search for your business on Google, view it in the maps section, click share, and click embed map to get the code needed to embed the map on your site.  



You'll want to build out your contact page to include your business hours, any special instructions to find your location(s), any special parking instructions, as well as an easy form that can be completed right then and there.
All of this work can be completed, managed, and maintained manually but if you would like help with this we would be happy to set up a complimentary consultation to show you exactly how Anchor Wave can help you; call us at 520-622-3731 or send us a note today!