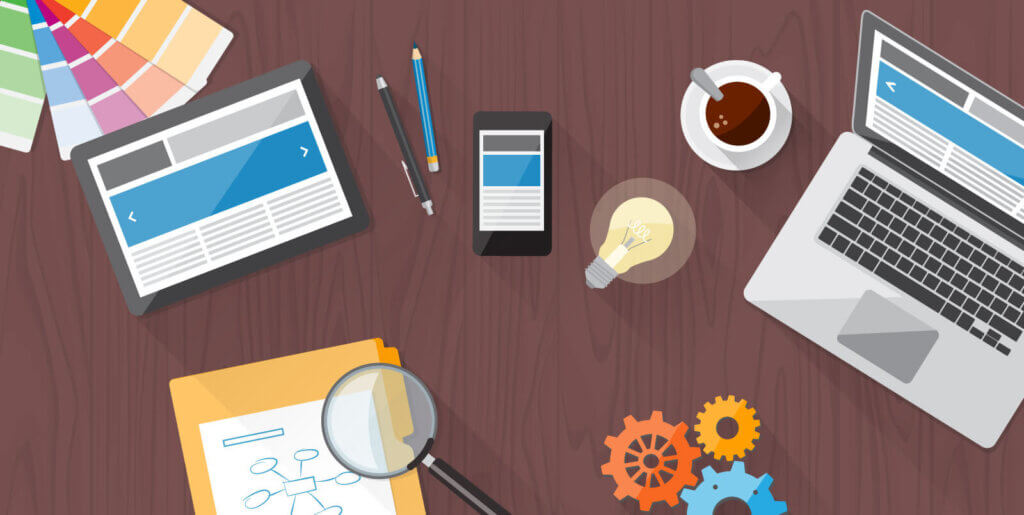 Digital Design is changing all the time.
The digital design industry is in constant evolution. Most designers in this field can attest to experiencing constant change; there is always a new piece of technology, a new user interface design style, a new trend, a newly founded functionality to learn about and use. This is the haven and the hazard of the profession, the innovations never stop coming. And, I love it!
But you're thinking, "Well, crap! How do I keep my website current, while not losing my sanity and wallet in the process?" The answer: keep it classic. Class is one thing that never seems to go out of style, and with that you have to give it some major kudos. There is a reason that black is always "in," why diamonds never get replaced with another stone and why certain conformities in web design still look good, long after a site has passed it's prime (whatever that may be).
So how do you keep your website up to date?
To maintain a classic website you must stick to the basics and avoid trendy elements. I know this is counterintuitive, just hear me out before you roll your eyes and click the back button. Web styles are a lot like fashion styles, some were great but most you would love to forget that you took part in, like that mullet you had, or the bellbottoms that are in the very back of your closet. Sometimes the coolest things now, just wont be that great in 2, 5 or 10 years; and as your designer, I think it is my duty to make sure your website looks as good as possible, for as long as possible, with the least amount of effort. In this respect, conforming is not such a bad thing, as long as it is to the classy trends.
Apple.com, good example of Classy Design
We all know who Apple is and what they do, and for most of us designers we can describe their website without even seeing it. Why? Because it conforms to classic design rules and avoids the newest crazes. As you can see below, apple.com has not changed very much between 2007 and present, that is almost 10 years! That is comparable to 100 years in Internet lives.              
How Apple.com does "classy"
Apple keeps their web presence classic with clean white background, simple bar navigation, organized call-to-action boxes and user-friendly fonts and pictures. This may all seem simple and parts of it really are that simple, but, Apple and many other tech giants spend millions of dollars studying user interactions with their sites and testing how to keep them as efficient as possible. So what can you take away from this? Hopefully a little better understanding of web design best practices and a desire to make your website just a bit more trend resilient.
A Secondary Design Example
Another example of clean and classic web design is Nike.com.  As you can see below the same design tendencies are visible including: clean and simple navigation, organized but simple content boxes and legible text with pictures.
Web design is a fantastic industry; it is fast paced, competitive, innovative and a heck of a lot of fun. All of us at Anchor Wave share in that love for this industry and care that we serve our clients to the best of our ability. If you have questions or would like to setup a complimentary consultation with a web strategist to discuss the design of your next website, we would love to help!
Look forward to hearing from you!